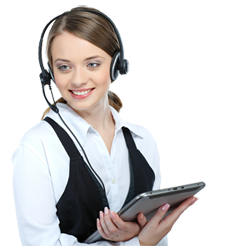 Each Meubelco product is checked several times that it is in perfect condition. From time to time however, sometimes there may be something that you are not satisfied of. If you have reason to send a claim or when there may be a missing part, use our form.
The Customer service form is reserved for professional customers, if you are not satisfied with a Meubelco product, please contact your dealer so that he can apply for after-sales service.
In order to process your customer service request quickly and easily at a higher quality level, please complete the form correctly.
DELIVERY 3 STEPS
Order via our website when it is most convenient to you. It's easy and practical.


ORDER
Our dealers can order and view products 24/7 by way of (Electronic Data Interchange).


PREPARATION
The preparation of your order is managed by us using a scanner system in order to avoid error.

DELIVERY
The order will be delivered to you in the best conditions and as quickly as possible.